Dr Ks Med Spa is one of the most prominent skin-care clinics in Florida US. We led the creative direction in terms of their branding, design, social media marketing and website development. Captivating design and aesthetics were used to help improve the branding for Dr Ks Med Spa, which was reflected on the social media profiles and website. The website also allows them to fetch leads for higher sales and interaction.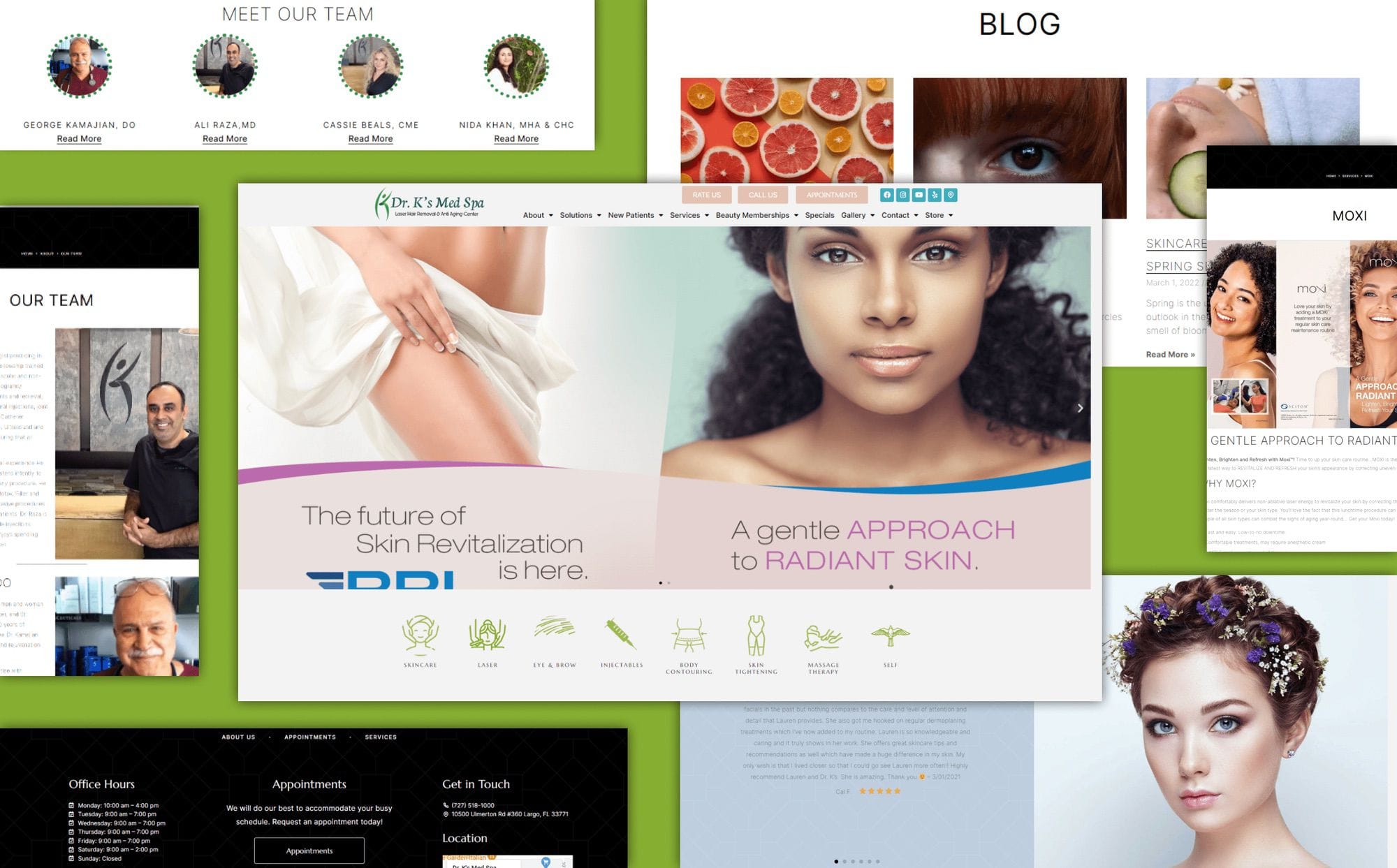 New Patients
This page takes the customer to functional interaction in terms of Terms & Conditions, queries, and appointments. The main focus was to make the customer-client communication as smooth as possible and has been achieved through providing interactive solutions via forms etc.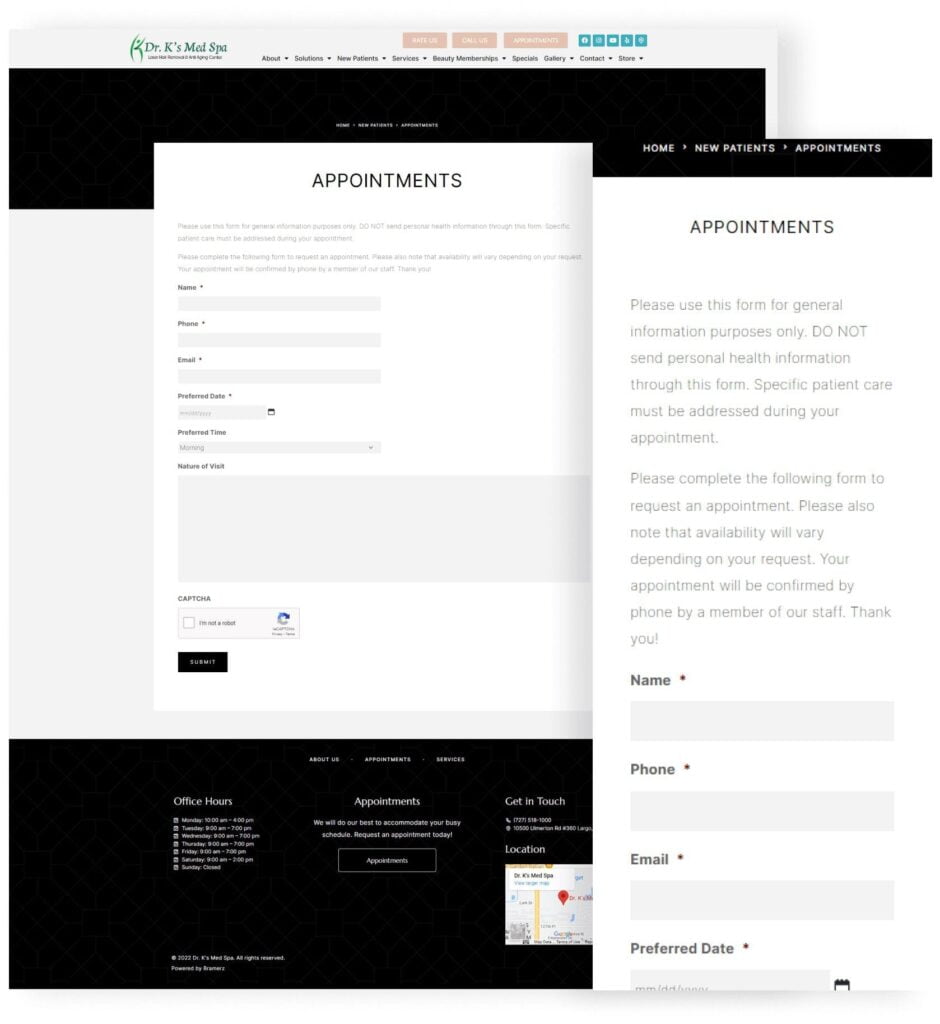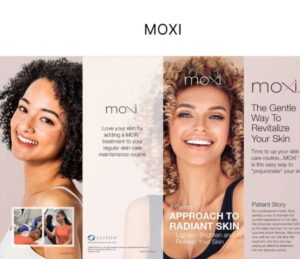 Targeting Specific Audience
It was identified that people who looked forward to having better skincare and treatments were the major segment leaders.
What We Did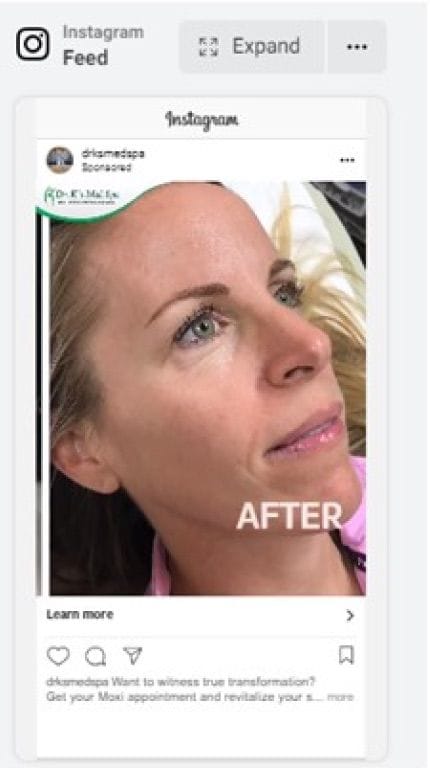 We renewed their website having had all design elements improved through effective research. The website now includes all components which are related to treatments, their relevant information and interactive forms for them to get directly linked with potential clients. It acts as an information hub as well as great for customer interaction.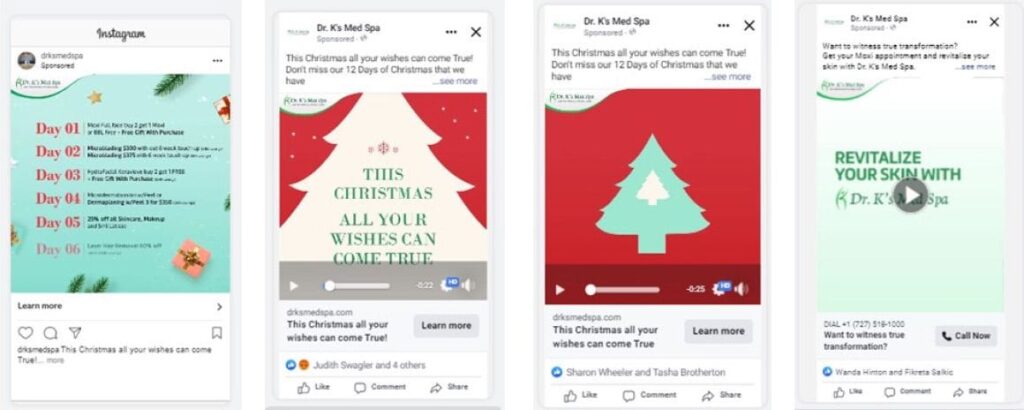 Home Page
It encapsulates the sitemap and has dedicated sections of the entire website with re-directing options. The page is simplistic yet effective for every user on the website to smoothly experience the website and get redirected towards every linked/internal page on the website.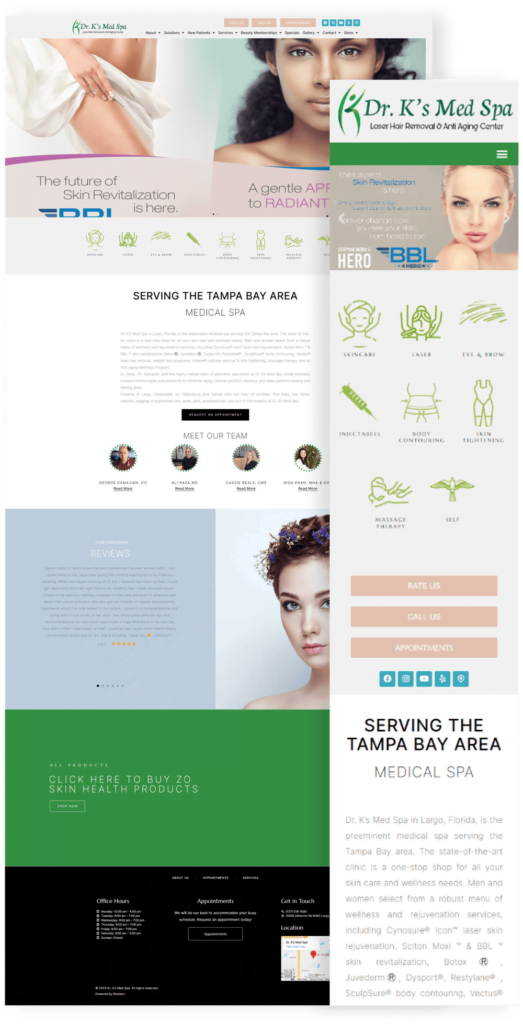 Solutions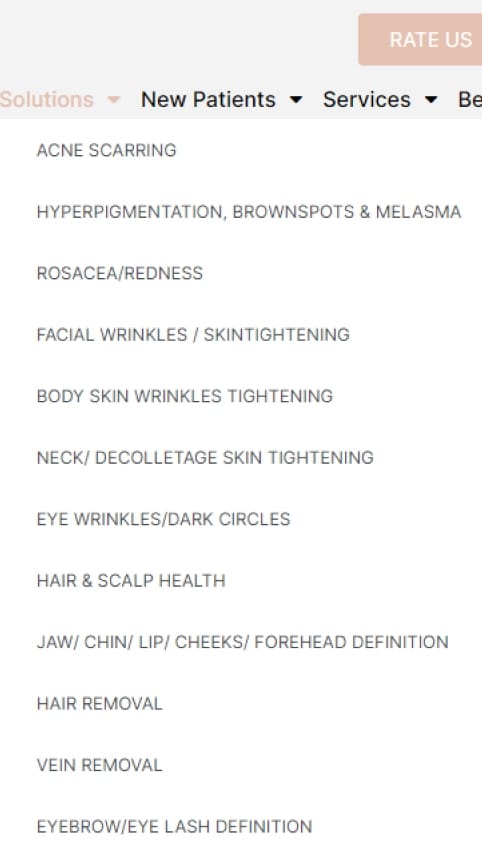 This page enlists all the skin-care solutions that Dr Ks Med Spa provides. With 12 options in the drop-down, the customer can select which option suits best as a remedy solution.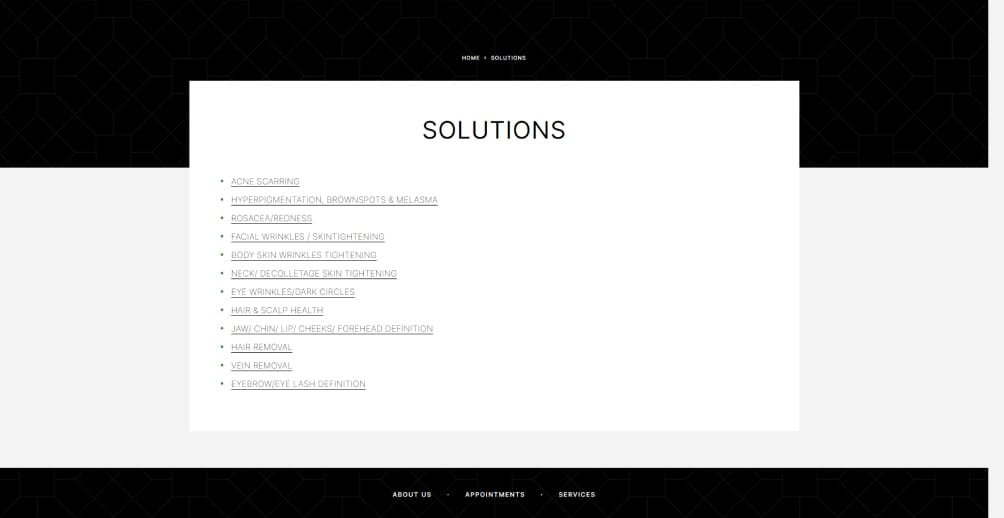 Beauty Membership
Offering Beauty memberships to those who want regular services, we've developed a web page that focuses towards all the information regarding discounts, deals and exclusive offers for the customers of Dr Ks Med Spa.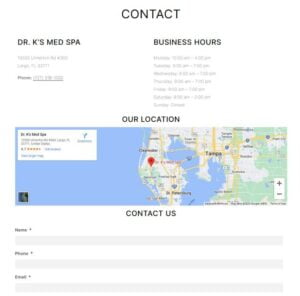 Contact
The webpage highlights all the contact information in case the customer wants to communicate directly. Working hours, email address, phone numbers, locations, as well as a message form has been integrated for a hassle-free information-receiving experience.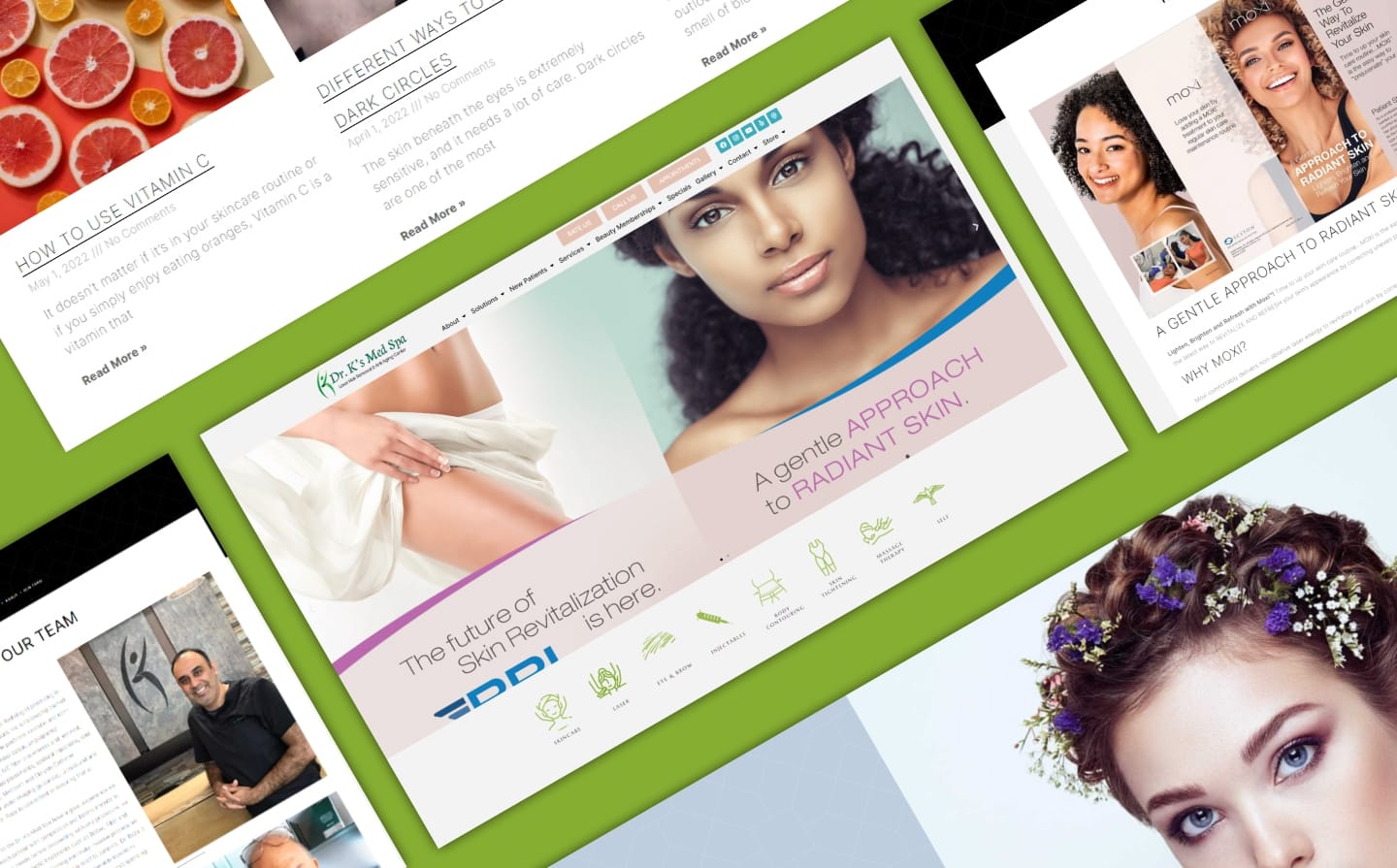 See Our Space
Located in DHA, Lahore, our Digital Marketing Agency is purpose built with specialist departments and an environment to help our teams to think creatively and perform to their full potential. We're thrilled to be able to show off our lovely space, where we frequently meet with clients, partners, and other individuals. We can be your second home.