Bramerz partnered with The Noorani Foundation, a philanthropic trust dedicated to providing affordable boarding school education for the underprivileged. We designed and developed a website that effectively communicated the Foundation's mission and initiatives. Additionally, we integrated a secure payment gateway, enabling seamless online donations to support their cause. Our services helped The Noorani Foundation enhance their online presence and streamline the donation process, making a positive impact on the lives of deserving students.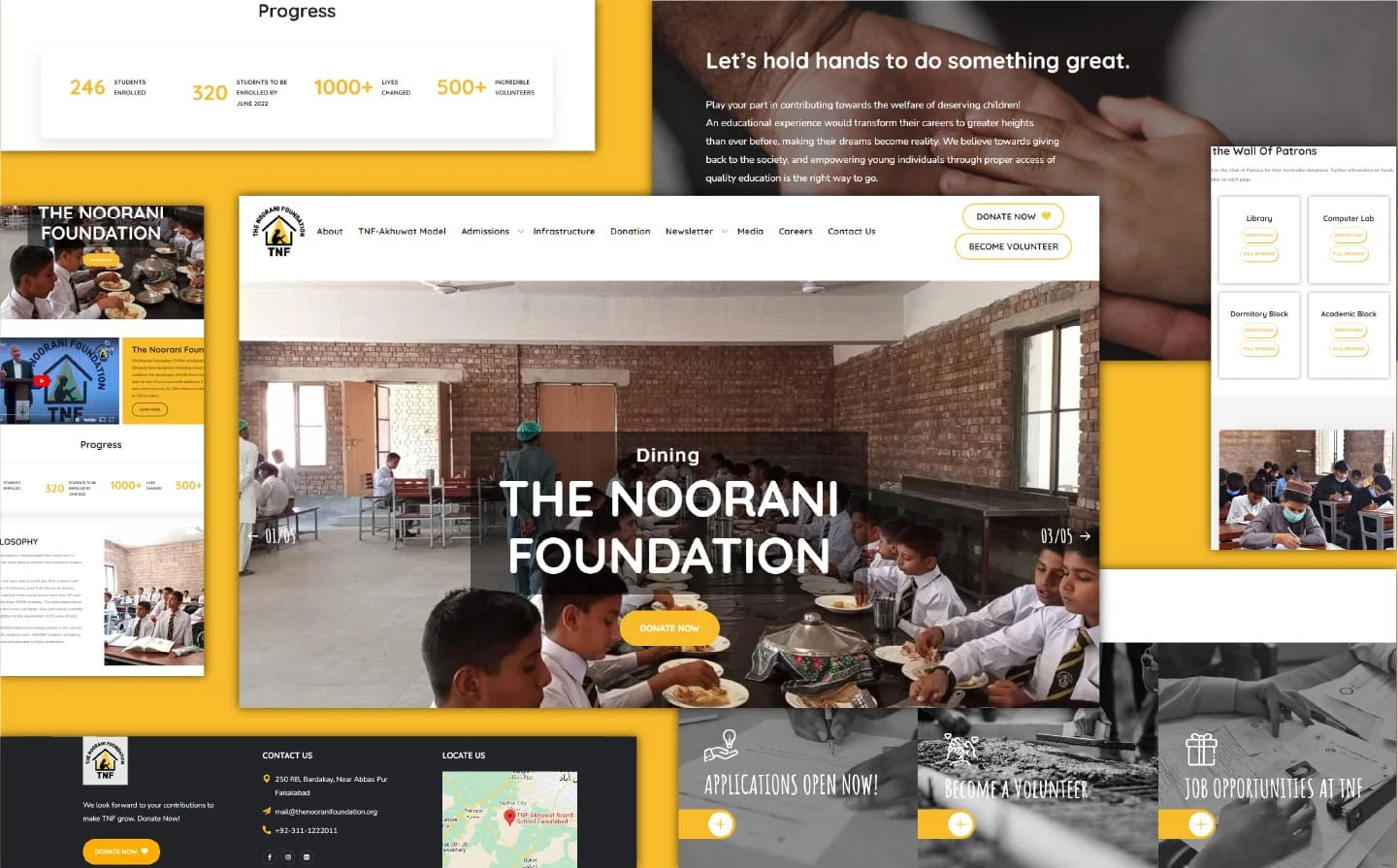 Making Donations Easier
It communicates the purpose of The Noorani Foundation and encourages visitors to make donations. It also categorizes donations into departments that require it, including amounts that are required. Moreover there is also an option to donate any amount of money directly with a personalized message.
In order to streamline the process of donations, we integrated a secure payment gateway into the website. This enables donors to effortlessly donate money online without having to visit the bank or any other donation center.
Homepage
The homepage of this website features a minimalist design paired with smooth animations. This page is divided into sections that give a brief introduction into each aspect of the website with integrated quick links to lead users to the respective pages.

Encouraging Volunteers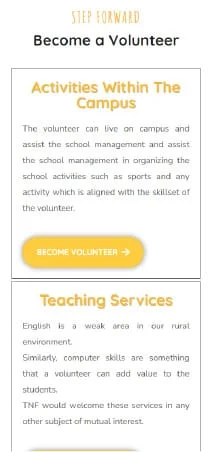 There is a dedicated section designed for volunteers. This section contains all the departments where volunteers are required and calls upon users to volunteer for a good cause.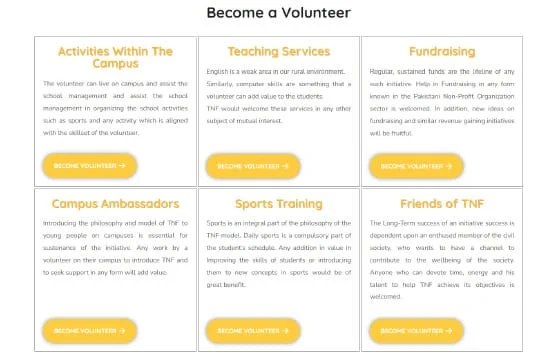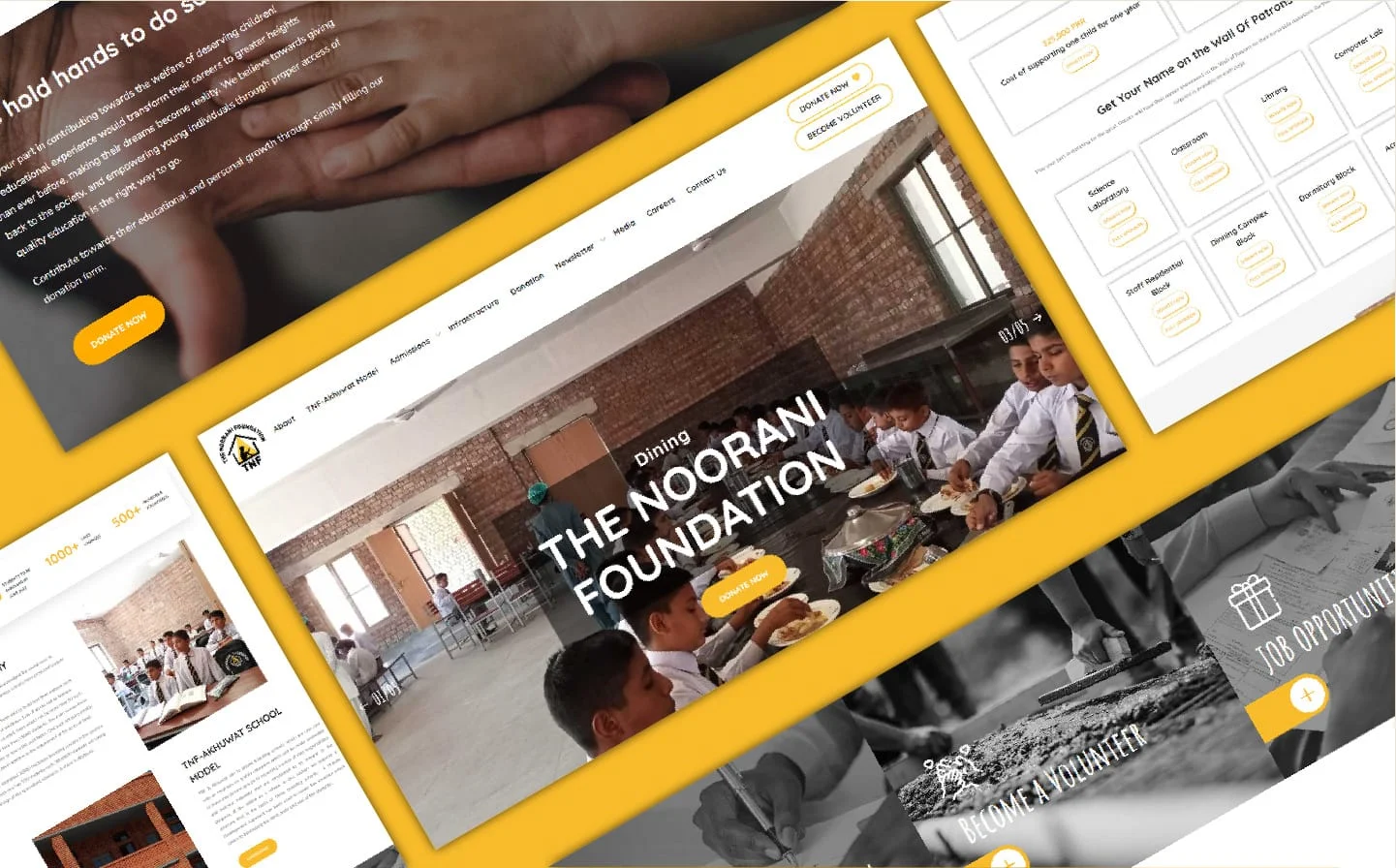 See Our Space
Located in DHA, Lahore, our Digital Marketing Agency is purpose built with specialist departments and an environment to help our teams to think creatively and perform to their full potential. We're thrilled to be able to show off our lovely space, where we frequently meet with clients, partners, and other individuals. We can be your second home.